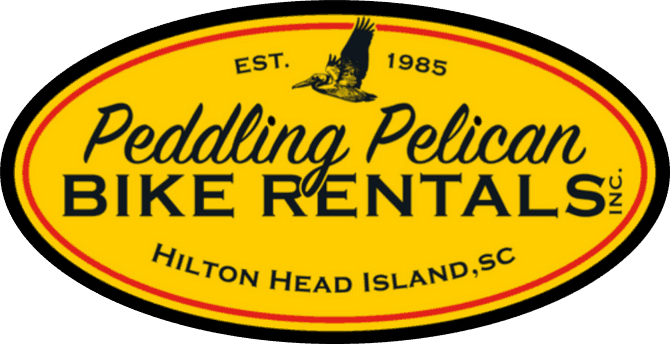 For more than 30 years, the Peddling Pelican Cruiser has been helping locals and visitors spin their wheels on Hilton Head Island's 14 miles of beaches and 104 miles of paved paths.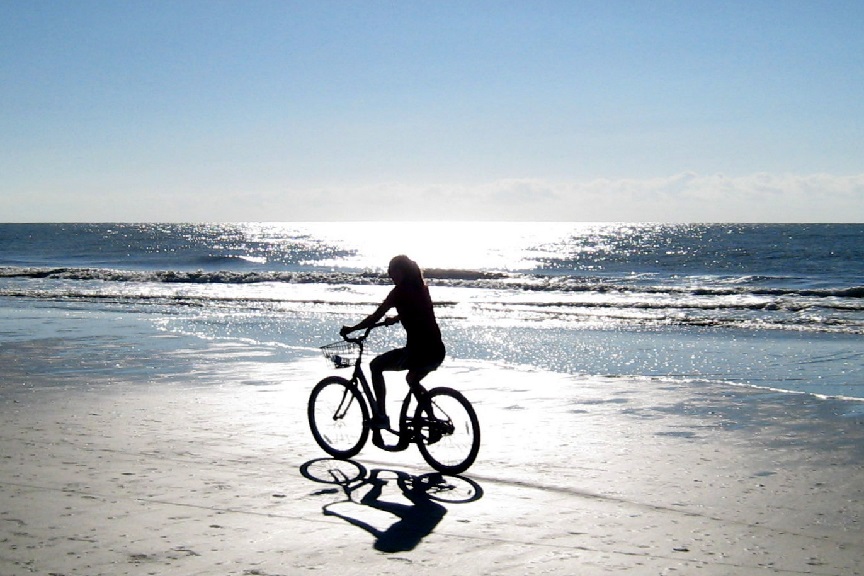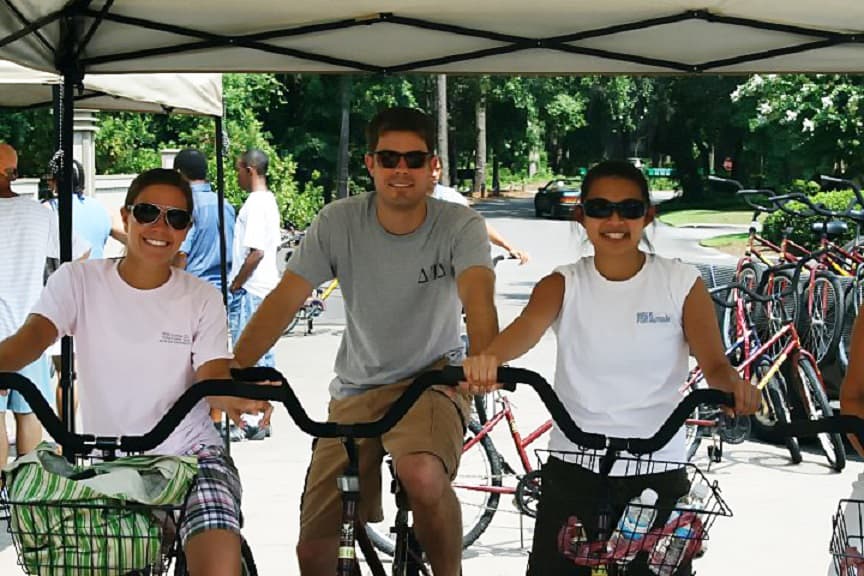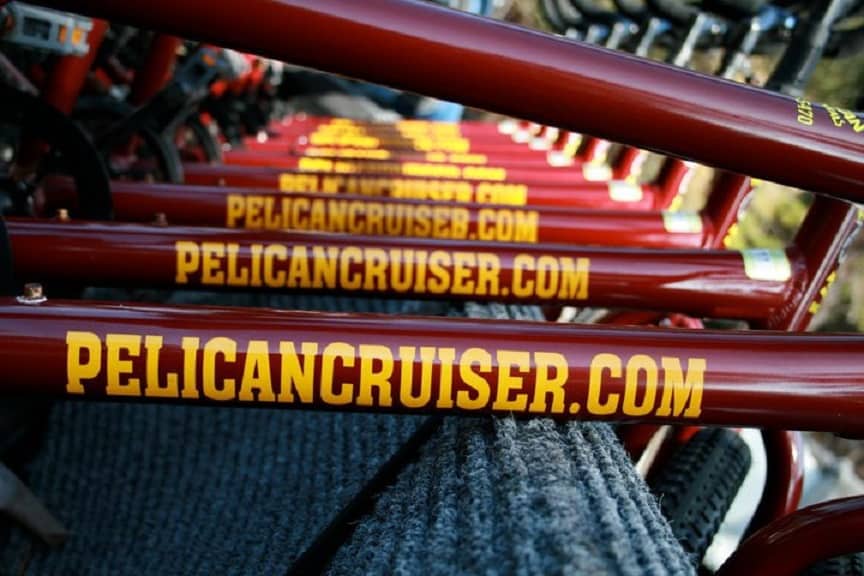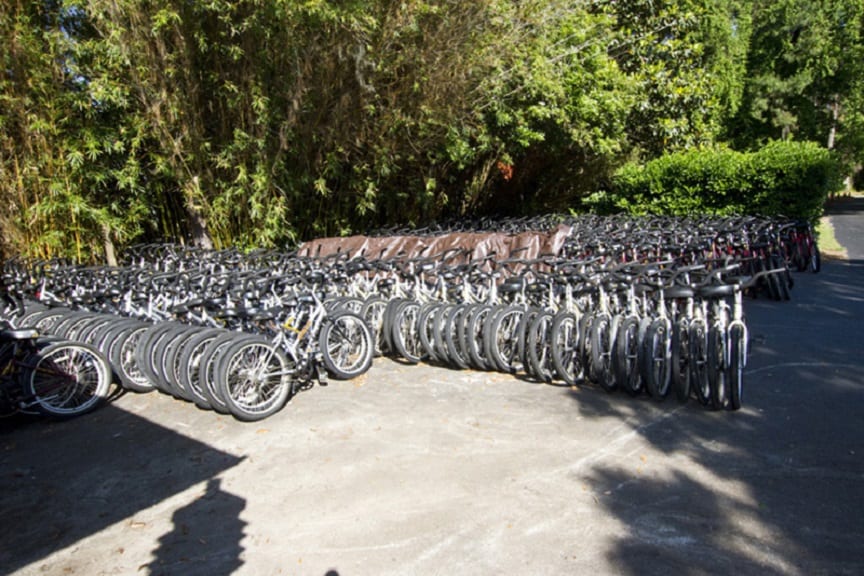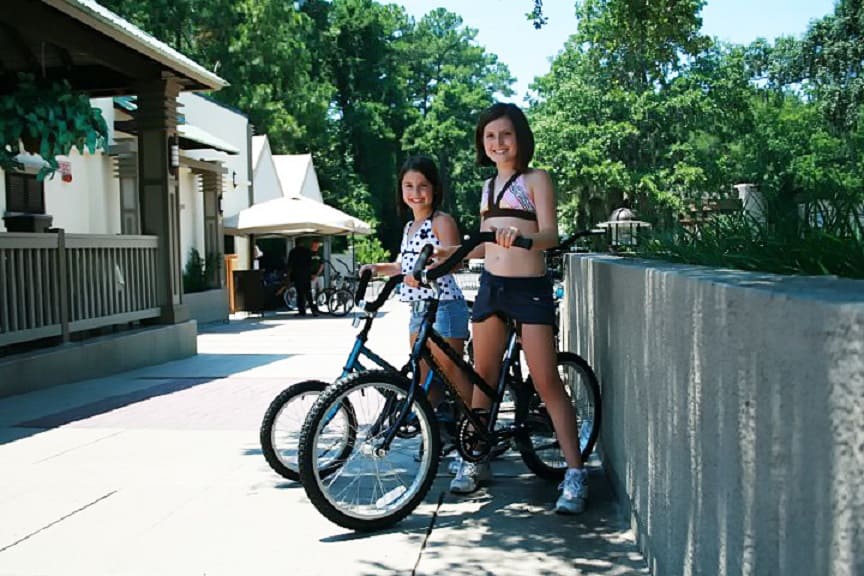 Experience Peddling Pelican
For over 30 years, Peddling Pelican Cruiser has been offering quality bike rentals and service. If you decide to explore Hilton Head Island during your vacation you won't find a more convenient way than renting our bikes. There are miles of bike paths as well as the beach to enjoy riding and exploring. We are conveniently located in Sea Pines Plantation and we also deliver and pickup in Palmetto Dunes, Shipyard, North Forest Beach, and South Forest Beach.
We also deliver to Singleton Beach, Burke's Beach, Folly Field, Port Royal & many other vacation spots on Hilton Head. We have bike rentals that will accommodate everyone in your family & we also provide other rentals such as full size cribs, highchairs, rollaways & other items that you will need to make your vacation hassle free.
Bicycling is one of the best ways to see Hilton Head Island and just plain fun and good exercise. Because of the size of the Island and the closeness of many of our activities, the bicycle can replace the car for many of your daily trips.
The best places for riding bikes on Hilton Head Island are the bike paths and the beach. Palmetto Dunes Resort, Shipyard and Sea Pines all have extensive networks of bike paths, however access may be restricted to resident and guests within the individual communities. There are also paths along Highway 278 from Folly Field to Sea Pines Circle, and along Pope Avenue and North and South Forest Beach Drives. Bike path maps are available upon rental of bikes and our map includes a mileage chart showing distances on the island.
The bike paths are just like the roadways with traffic coming and going, keep to the right and be aware of others. Cyclist should be considerate of pedestrians, by warning them of their approach at least 50 feet away. If you must stop on the bike path, move off to the side so others can pass by freely. You have the same safety responsibilities to others that you would if you were operating an automobile. Helmets are not required by law, but are recommended. Be sure that whenever you leave a bike unattended you secure it with a lock.
Subscribe to Our Mailing List
And receive information on specials and upcoming events.
We will never sell or share your email address.