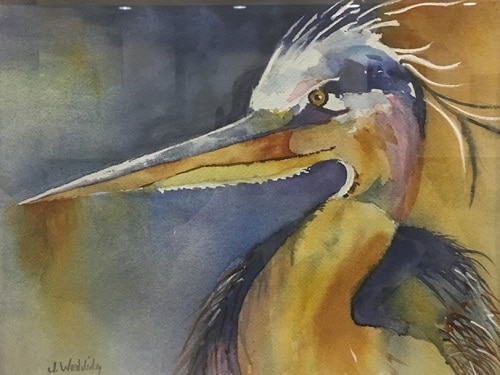 The Artists of Sea Pines offer not just a browse through a gallery, but also a connection with the work of neighbors and fellow Sea Pines residents – people who mostly started as visitors and decided to make Hilton Head Island their home. In a lot of cases, the chance to discover the artist within them came from their move to Sea Pines.
Experience The Artists of Sea Pines
Founded in 2012, the Artists of Sea Pines is a group of over 40 local artists who reside in Sea Pines. The organization is dedicated to the advancement of members' work, supporting the creativity of its members by hosting receptions and exhibitions throughout the year.
Several members personally show and sell their work at the monthly First Thursdays Art Market from 4 p.m. to 6:30 PM in the plaza at the Shops at Sea Pines Center.
Inspired by the beauty of Hilton Head Island and the Lowcountry, the Artists of Sea Pines proudly donate 10% of their sales to the Sea Pines Forest Preserve Foundation to support conservation efforts to keep this natural wonder pristine and intact.
The Artists' gallery is located at the Shops at Sea Pines Center in the CSA Community Center Room and is currently open on Tuesday mornings from 10 a.m. until noon. Artwork may be purchased by calling the artist directly or Pam White at 864.247.1194.
Subscribe to Our Mailing List
And receive information on specials and upcoming events.
We will never sell or share your email address.