As we recall fondly the fun of our final First Thursdays Art Market of 2021, and the just-completed Holiday Market editions of our popular Farmers & Makers Market, here among The Shops at Sea Pines Center, we share the news of holiday celebrations nearby.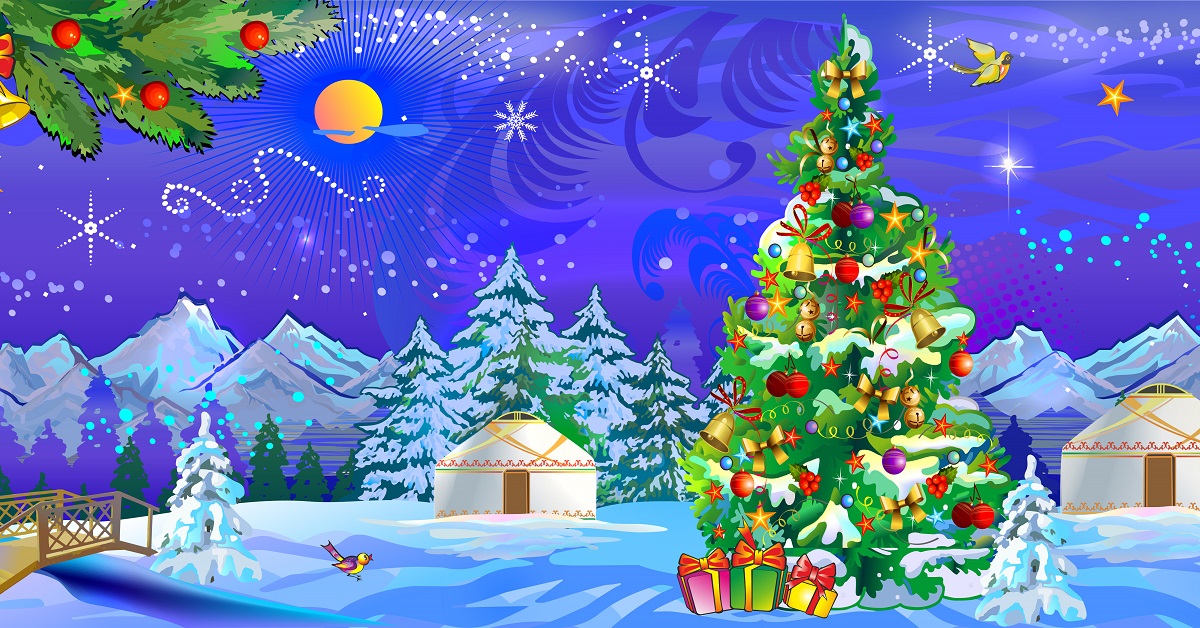 One of the blessings we enjoy, located here in the middle of the original vision for Hilton Head Island, is that people come to The Shops at Sea Pines Center to find out what's going on. Young and old, visitor and resident, the plaza here is a place where people find the inside scoop, and make their plans.
Polar Express and the Pied Piper of Sea Pines
A special holiday wagon ride awaits in Harbour Town on December 18 for kids young and old who register at seapines.com/events for the Polar Pines Express. Taking part, they will create a paper conductor's hat and enjoy cookies and hot chocolate as they listen to that new holiday classic, The Polar Express.
For generations, Gregg Russell's concerts under the Liberty Oak in Harbour Town have charmed and engaged children and parents alike all through the summer months. Gregg offers a special Christmas Concert this year, from 7:30 p.m. to 9 p.m. Thursday, December 23. Join us for free to hear songs of the season and enjoy a special visit from Santa Claus.
The excitement builds all through the holiday season, here in Sea Pines. Even after Christmas, from December 27 through 29, we'll be gathered again in the Harbour Town Yacht Basin for classic holiday movies and roasting marshmallows. Admission is complimentary with donation of a canned food item to The Deep Well Project. A mini train ride for the children is $5 a passenger.
In with the New
A lot of folks wouldn't call it New Year's Eve without watching TV for the ball drop from the top of the Allied Chemical building in Times Square. Just so, Hilton Head Island visitors and residents alike look forward to attending in-person our own kind of ball drop on New Year's Eve, from the top of the Harbour Town Lighthouse nearby. It will surprise almost no one that our ball looks a lot like a golf ball. Just the biggest one you've ever seen.
For those who enjoy the custom, a Polar Bear Swim takes place at 10 a.m. on New Year's Eve at the Harbour Town Pool. After the plunge, hot chocolate and refreshments are served, and if this sounds kind of "out there," consider that this year will mark the 20th of these – uh – invigorating events to see out the old year.
Our Own Kind of Countdown
One factor we do not share with Times Square is how family-friendly the fun of our New Year's Eve in Sea Pines can be. In fact, an additional 7 p.m. countdown and ball-drop at the Harbour Town Lighthouse is staged so that all the family can take part in the observance. The main event, as midnight approaches, is all the more accommodating because of the earlier family offering.
This year, beginning at 6 p.m., the homegrown band known as The Nice Guys (a Shops at Sea Pines Center favorite) will begin performing at the Liberty Oak stage in Harbour Town. The Nice Guys met up in high school here on Hilton Head Island, and before they set off for college in Charleston, they had been voted Hilton Head's best show band.
When they return at holiday time, it's a celebration for old friends and new ones alike. The Nice Guys' repertoire seems to encompass every genre that makes you happy, and they know how to adapt to a space and an audience, so, as song says, "A splendid time is guaranteed for all." Lollipop the Clown and juggler Rick Hubbard will be performing for the kids there in Harbour Town, too, from 6 p.m. to 8 p.m.
The musical duo known as Just Keith and Tommy perform from 8 p.m. to 11 p.m., and then DJ Craz-E takes over with the music that sees the old year out and the new year in, from 11 p.m. to 1 a.m. at the Liberty Oak.
Where the Sparkle Begins
As we celebrate the many sparkling facets of this season, the events and occasions we can reach so easily from right here include times that make memories for millions of visitors and residents alike. One of the things we get in exchange for the short days and long nights of the season is a greater opportunity to gaze in wonder at what glitter can do, and how light lifts the spirits.
From all of us among The Shops at Sea Pines Center, may the most joyous Christmas and a healthy and prosperous new year be yours. We are grateful to be here for you.