The colorful summit of the season awaits the fortunate folks who find their way to the July 4 edition of our Farmers & Makers Market, here in the plaza of The Shops at Sea Pines Center. As midsummer approaches, the old saying is that you can almost hear the corn growing. The subtle, pale-to-golden glow of Silver Queen corn is just one of the attractions. And the incomparable palette of peaches is not waiting this year for the corn to exit. Already, we see the ripest peaches in several seasons.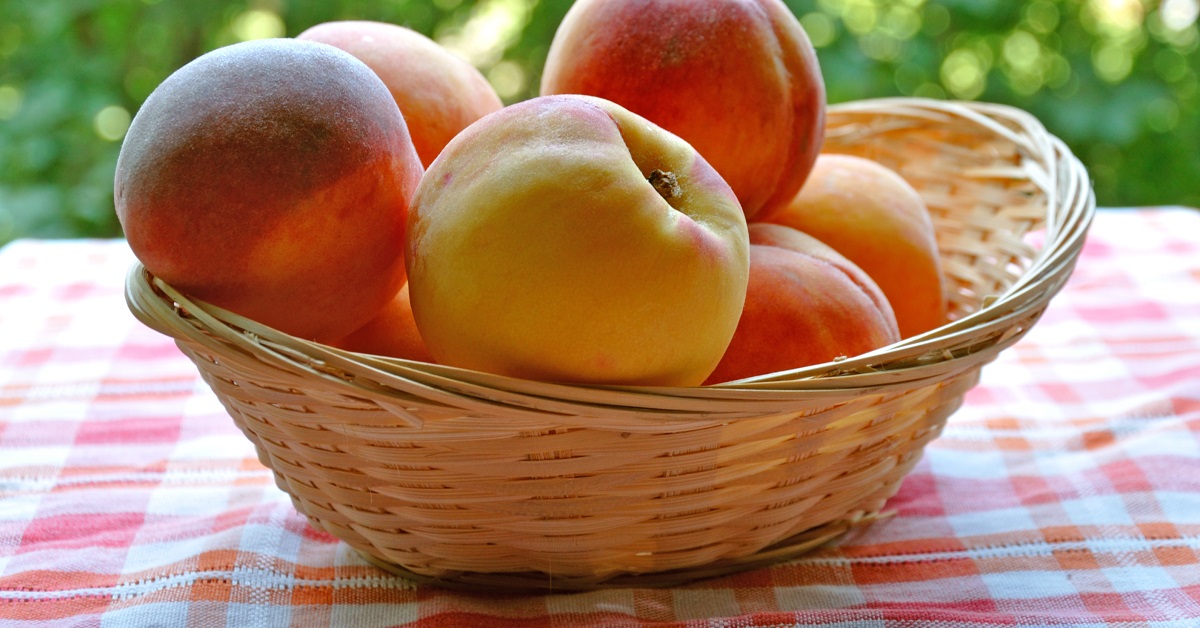 Heirloom tomatoes, butter beans, Crowder peas, fresh asparagus, strawberries, local eggs, and cantaloupes are on their way, and for your July 4 celebration, here comes Martha's pound cakes, lemon bars, and freshly baked cookies.
Celebrating On-Site
Folks who know the ins and outs of Sea Pines make this Farmers & Makers Market a part of their Fourth of July celebration, and no wonder. Robert is bringing his barbecue. Vincent is serving lobster rolls, soft-shell crab sandwiches, and oyster baskets – all with homemade chips and iced tea.
Lowcountry Produce will serve their icebox pickles, both sweet and dill. Their signature relishes, chutneys, chow chows, pepper jellies, preserves, and cannery soups make it possible to give loved ones a taste of the Lowcountry, even when they can't be here with you.
Even now, there is no way of knowing for sure how long the peak of our produce will continue to be at its best, because nature has her own ways, even here in the kind, slow, Lowcountry version of a growing season. For the next six weeks or more, each Tuesday promises to be a Farmers & Makers Market to remember.
In Its Own Time
The fact that the Farmers & Makers Market will take place just as usual, 10 a.m. to 2 p.m., even on the Fourth of July, is perhaps one reminder of the only calendar that matters, and the only clock, when nature's bounty is your way of life. What we learn from farmers hereabouts, is worth a moment or two of reflection.
Campbell and Noel, at Lowcountry Produce, reach out to every grower and exhibitor from the Farmers & Makers Market every year in the off-season. Each one is called upon to re-apply, and at the same time we gather wisdom on how better to serve the folks who attend, as well as how best to present the work of the people who grow and create the works that attract them.
"Our facilities, our location, the beauty of our setting, and the freedom of an open-air plaza are what the growers and artisans tell us they like," Campbell said.
Never Wasted
Farmers never waste the off-season. It is a time for making sure your equipment is well maintained, and that the fields are nourished in their own turn. We too have put the off-season to work, particularly in recent years, in an ongoing effort to make the Farmers & Makers Market celebration ever better, by finding out what's working well.
Qualifying to exhibit at the Farmers & Makers Market means that the artisans make what they sell personally. Their commitment is personal, too.
"Sometimes one will tell us, 'I was up late last night finishing the things I bring to the Market,'" Campbell said.
What New and What's Next
With weather possessing the paradoxical trait of being constant and yet unpredictable, farmers teach us the trait of becoming something to depend upon, by knowing what we can control, what we can influence, and what we simply have to accept. We've learned here, and from farmers markets everywhere, that inside information and a sense of community are among the biggest things people seek at any farmers market.
"People tell us that information is one of the things that keeps them coming back to the Farmers & Makers Market," Campbell said. "It helps set their agenda for the week."
On any day in fact, the inside scoop is what people depend on the plaza at The Shops at Sea Pines Center to provide – and inside information is just as sought-after by residents as by visitors. Come join us, find out what's new and what's next, and enjoy.