As our season for hosting a farmers' market in The Shops at Sea Pines Center every Tuesday draws to a close, we pause for just a moment to reflect on the lessons, and they are many.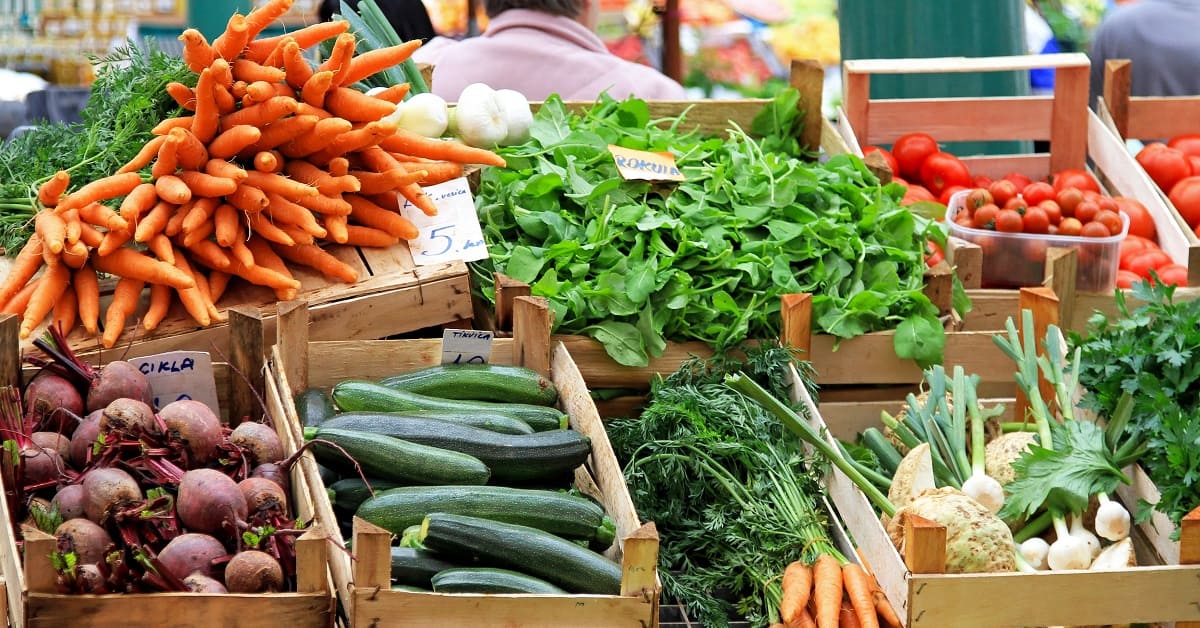 The first – and this has been called the big secret of farmers' markets everywhere – is that they are only partly about fresh produce. Surely, arts and crafts enliven farmers' markets everywhere, but that's not what we mean in this instance. What we're talking about is the human interaction that murmurs around a farmers' market.
The Buckhead Farmers' Market in Atlanta (officially the Peachtree Road Farmers' Market) is known as the place where busy career couples reconnect with their friends after a hectic week at work. At the Melrose Place Farmers' Market in L.A., movie folk gather in the beauty of some of the world's most colorful fresh vegetables – and yes, maybe stroll a little slower in order to be seen themselves. One of those Hollywood families says that the first thing they do when moving to another city for a couple of months to shoot a movie is to get to the local farmers' market. "It's just the fastest, best way to get connected in a community," one said. "I find out what's going on, and what people are thinking about it."
More than Meets the Eye
The colorful scene of a farmers' market – green, red, orange, and yellow peppers; bundles of flowers that dazzle the eye even before being arranged; arts and crafts and handmade goods – is just the outward and visible sign of a deep connection. Gathering to share the fruits of work is the apparent purpose. An important pleasure pops up, too, in addition to this purpose. A farmers' market always seems to become a place and an occasion where people share the awareness of a community.
The interests people have in common, the news they have yet to share, and the thoughts they have about what is coming next, are just some of the discoveries people make at a farmers' market. Not all of this vital information is verbal. Just as it is said that 80% of communication is not dependent on words, so, too, the awareness people get from visiting a farmers' market is bigger than just the conversations they have there.
The Gift is its Own Occasion
In the beautiful plaza that is surrounded by The Shops at Sea Pines Center, our seasonal farmers' market is like the kind of gift that people sometimes give without waiting for a holiday or a birthday. It is a present that creates its own occasion. It is a gift of connection, one that gently puts us in touch with the world and the community around us. Along with the gift of interest, it leaves us with a subtle sense of satisfaction.
A friend who lived for many years in a city so big that people avoid driving cars said that he understood much about what was on the minds of people from what he saw on his daily walks to and from the subway. "No amount of reading or watching news ever replaced that sense of what's going on that seemed to come naturally from just being in the middle of people coming and going," he said.
Without giving up the repose and beauty of our life on America's favorite resort island, the seasonal farmers' market at The Shops at Sea Pines Center offers us the chance to connect this way, yet at our own speed, every Tuesday.