Here on Hilton Head Island, we noticed it around 15 years ago. It preceded by a few years the privilege of being named America's Favorite Island repeatedly by the leading travel magazines. What we saw was that our visitors began to multiply through the weeks that lead to Thanksgiving, and all through the Thanksgiving holiday. What once had been a tradition-bound occasion, looking back a generation or two for a reassuring family connection, began to be a holiday closer to each family's own design.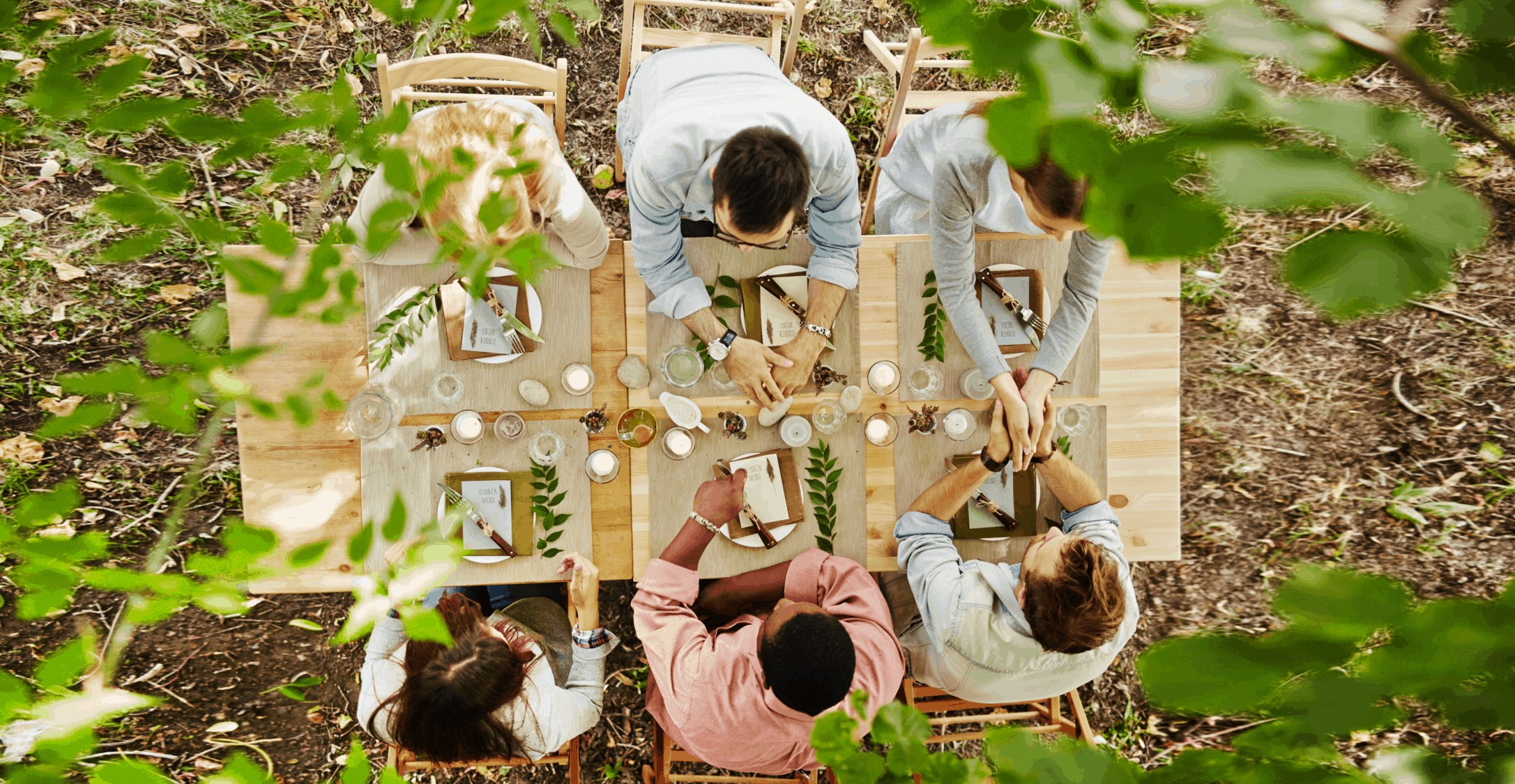 Instead of "over the river and through the woods to Grandmother's house we go," for a reassuring family connection, families began to dream of a warm Thanksgiving that wasn't stuffy. Instead of enduring dreary weather and a feeling of being shut in with family members we see only a couple of times a year, people found that the goodness of Thanksgiving could be celebrated in a place that was just more fun. Today, a warm Thanksgiving can take place in a spot where something of interest for everyone is easily at hand.
And that's the beginning of a pretty good description of The Shops at Sea Pines Center, where the ingredients and décor and remembrances for a warm Thanksgiving await. The Center itself fully qualifies as a place you should consider making part of your new image of Thanksgiving. And the things you'll find there, while essential, are barely the beginning. The setting too, and the feeling of beauty, relaxation, and well-being that comes with it, are perhaps the bigger part of a warm Thanksgiving story.
A Crossroads for Conversation and Community
With its foliage and fountains and statuary, its sights and sounds of relaxation and enjoyment, the Center offers you more than simply a place to find the things you need conveniently. Although it is clear that the visionary founder of Sea Pines had convenience in mind when he located The Shops right in the middle of "the Miracle Mile" connecting Harbour Town with the Sea Pines Beach Club, the atmosphere he envisioned here has become an everyday reality. The plaza that is tucked within the embrace of Sea Pines Center is a crossroads for conversation and community, too. Some say it is the essence of the Sea Pines lifestyle – casual relaxation blended tastefully with the options and advantages of achievement.
At any time of year, The Center offers a seasonal version of the original Hilton Head Island dream. Now, as the holidays approach, it offers the perfect backdrop for a warm Thanksgiving.
Practical Reasons to Gather Where Life is Good
It's not disloyal to opt for a warm Thanksgiving and move the occasion from "back home" to a sunnier setting, and a place where more fun is nearby for all. What began as a trickle of independent-minded families who saw beyond the setting, who resolved that snow or drizzle were not essential ingredients for a traditional Thanksgiving, who decided that a warm Thanksgiving of respite from workaday life and renewed connections with loved ones is, in fact, more closely in keeping with what our ancestors started those traditions to preserve.
The results that come to families and individuals from gathering together are many, and they don't depend on moving back in time to enjoy them. It turns out that one of the most important things people share at Thanksgiving is stories. Stories strengthen people and families by rooting us in our unique heritage. "Who we are, and what is expected of us," comes to us largely as the result of the stories we acquire and own through life.
This isn't just folklore. Research confirms abundantly that families and other groups work together more effectively when they know what ties them together, the stories that they share in common. A family's stories compose their collective identity. The reason we might not have heard about this research is that the studies and the know-how they produced have largely been isolated in the commercial and military organizations that conducted it.
In of the most interesting studies devoted specifically to families, 20 "Do You Know?" questions were discussed among children. "Do you know where your parents met, for example, or "Do you know where your grandparents grew up?" Children who knew these things had higher self-esteem and a greater sense of control over their lives. The benefits show up in the here and now, by helping children bond with extended relatives, giving them poise for social experiences, offering them role models from among known persons and, conversely, helping the family understand the child better.
So, strength and even wisdom are built on the ways we reconnect as families, and a warm Thanksgiving offers a prime example of where and how to refresh those connections and keep them alive through generations.
Authentic Ingredients for a Warm Thanksgiving
A collection of amenities for supplying and enjoying Thanksgiving to the fullest are carefully curated among The Shops at Sea Pines Center. It's been called the essence of Sea Pines style, and keeping you close to the enjoyment, by situating it in the middle of the original Hilton Head Island dream, was just part of the inspiration that makes Sea Pines unforgettable for visitors, and home for a fortunate few.
Relaxed luxury is the signature of Sea Pines Center. The style is not for show. A sense of openness, a disarming informality is the nature of enjoyment here. Sea Pines residents and guests and visitors alike find what they need, enjoy what they wish, and discover what they want, without departing from the dream designed so carefully into the life of Sea Pines. Here, in the arms of Nature and the courtesies of culture and community, we enjoy an ideal of gracious living, at Thanksgiving or anytime we gather with family, loved ones, and friends.