Phil Mickelson's groundbreaking victory in the PGA Championship at the age of 50 brought with it invaluable lessons that resonate with our esteemed Sea Pines golf courses. As a cherished destination on Hilton Head Island, our golf courses have stood the test of time, refusing to rest on their laurels.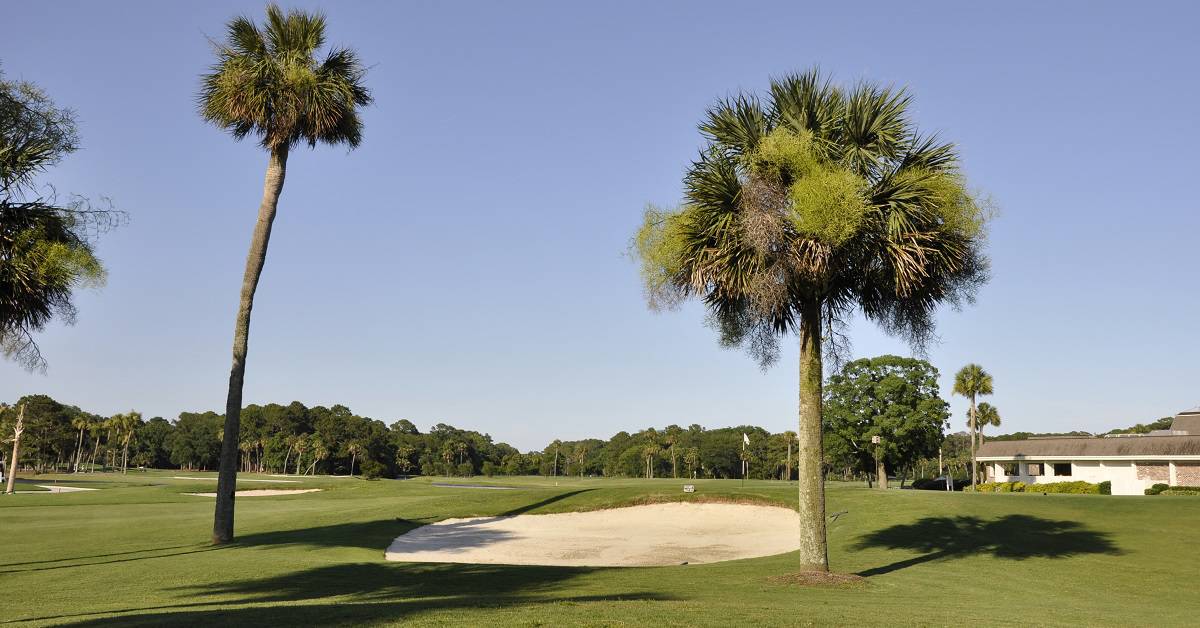 The inception of Sea Pines golf courses was intricately linked to the visionary plans laid out by our founder, Charles Fraser, when he conceived the first resort community on this beloved island. From the very beginning, Sea Pines golf courses were an integral part of this dream, as were The Shops at Sea Pines Center. Over the years, the golf courses have become iconic, symbolizing Hilton Head Island's reputation as "Golf Island."
However, the story surrounding Sea Pines golf courses extends beyond their renowned status. They were preceded by bike paths, walking trails, residences, beach access, and a variety of shopping and dining options. Situated halfway down "the Miracle Mile," between Harbour Town and the Sea Pines Beach Club, The Shops at Sea Pines Center played a pivotal role in realizing the original vision.
At its core, Sea Pines golf courses embody the concept of harmonious blending. Our founders were passionate about creating a synergy between human enjoyment and nature, an approach that was innovative for resort development. The guiding principles and covenants that fostered the peaceful coexistence between development and natural beauty were so influential that they have since become the norm.
Moreover, The Shops at Sea Pines Center played a vital part in this narrative, seamlessly complementing the golf courses. From the renowned yacht basin to the championship-worthy tennis courts, and from boating excursions for dolphin discovery to an array of elegant shops and amenities, our founders' vision transcended mere golfing pleasures. The holistic experience that greets golfers and their loved ones when they visit Hilton Head Island was always an integral part of the dream that transformed this island into America's favorite.
The story of Hilton Head Island, with its cherished Sea Pines golf courses, emanates a sense of awe and wonder. It showcases a passion for blending the highest standard of human enjoyment with the breathtaking beauty of natural surroundings. Step into this world of excellence and discover why our golf courses represent an experience that goes far beyond the game itself.
Embracing a Rich Tradition and Unforgettable Lifestyle
Immersing oneself in the world of golf is like stepping into a realm like no other. Within Sea Pines golf courses, a symbiotic blend of reverence and modernity prevails, reflected not only in the game's attire but also in its customs and camaraderie. Gone are the days of audacious trousers and outlandish fashion statements; today's golf fashion seamlessly blends athleticism with sartorial elegance, staying true to the game's heritage while embracing the present.
Yet, the allure of golf extends far beyond fashion. For those fortunate enough to grow up with the sport, its age-old courtesies and traditions become second nature. But for newcomers venturing onto the greens, mastering the unwritten rules of golf can be as challenging as perfecting their swing. Determining who goes first, navigating appropriate conversation topics, and knowing where to stand as your partner takes a swing – all these intricacies comprise the intricate tapestry of the game.
The charms of golf, however, extend beyond the course itself. Bonds forged on the greens transcend the sport, bridging into the realm of business relationships and lasting friendships. Fathomless trust and familiarity find their roots in golf, as fathers bond with sons and mothers connect with daughters. Amidst life's digital whirlwind, golf serves as a sanctuary where couples cherish precious moments together. It is this intangible yet palpable essence that permeates Sea Pines golf courses, a cordial atmosphere that beckons visitors back to Hilton Head Island, enticing many to become part of its thriving community.
Nestled at the heart of this extraordinary lifestyle lies The Shops at Sea Pines Center, a meticulously curated collection of amenities designed to cater to your every need. A testament to visionary inspiration, Sea Pines stands as an irreplaceable sanctuary, forever etching its memory upon those who are fortunate enough to call it home.
The Epitome of Luxury and Convenience
As you step into this remarkable destination, you'll quickly realize that convenience and elegance are seamlessly woven into its very fabric. Our founders had a vision that extended far beyond the renowned Sea Pines golf courses. They aimed to inspire a lifestyle that embraced not only the joy of leisure but also the efficiency of everyday errands. That's why, right from the start, they integrated a gas station, a bank, and a post office into the original design.
But The Shops at Sea Pines Center offers so much more than just practicality. It exudes a casual charm that sets it apart. From exceptional dining experiences to succulent slices of pizza, from delectable ice creams to unique sips of moonshine, we have something for every taste. We believe that true luxury is never pretentious. It's about embracing a sense of openness and warmth that resonates throughout our center. Whether you're exploring our diverse shops, savoring a meal at our restaurants, or simply soaking in the beauty of our plaza adorned with fountains and foliage, you'll feel a genuine ambiance of relaxation and enjoyment. Indeed, The Shops at Sea Pines Center is more than the sum of its parts.
Here, Sea Pines residents, guests, and visitors find everything they need, joyfully indulge in their desires, and uncover delightful surprises. In this haven, you can fully immerse yourself in the elegance of gracious living, enveloped by nature's embrace and the courtesies of a vibrant community – just as our visionary founders had envisioned it.