Farmers market lovers across the country will celebrate National Farmers Market Week August 1 through 7. It's a way of focusing attention on the value these markets bring to their communities, and we applaud the idea.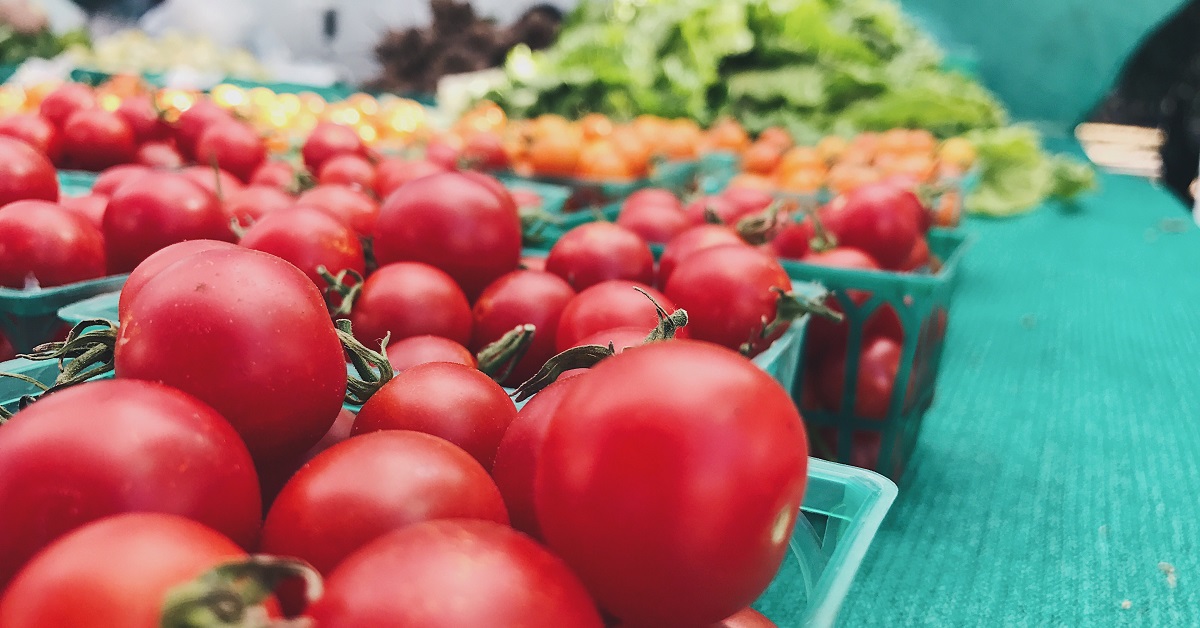 The only difficulty is thinking of what more we might do to celebrate, because the Farmers and Makers Market here in the plaza of The Shops at Sea Pines Center is already a celebration, 10 a.m. to 2 p.m. every Tuesday from spring through fall.
In fact, when we kicked off the 2021 season here, we invited folks to "Celebrate Fresh. Celebrate Local." Just last week, we discovered on the South Carolina Department of Agriculture website a phrase that gave us an excellent clue to what more we might add: "It's a Matter of Taste."
Back to Basics
Last winter we used the off-season to devise a plan for making our Farmers and Makers Market better than ever. Interviewing more than 20 growers and exhibitors led to a 2021 market with a greatly expanded selection of fresh produce, fresh seafood, and even bakery items to reward the many people who have made the Farmers and Makers Market a regular part of their week, whether visitors or residents.
You see, the growing wisdom about a farmers market is that fresh produce is only the beginning, that the interaction and news-and-information sharing that goes on at a farmers market is not only part of what makes them attractive, but also a key piece of the value they deliver to the communities in which farmers markets take place.
Refocusing, then, on growers and produce rewarded everybody involved, especially the folks who stroll through the Farmers and Makers Market on any given Tuesday. Because strengthening the foundation of Fresh and Local is what makes everything work. The importance, in fact, is growing, as people come to appreciate the advantages of supporting nearby growers, and of making sure those sources of nutritious produce and seafood thrive near home. More than ever, Fresh and Local is worth supporting as well as enjoying.
Convenience and Cachet
"A Matter of Taste" proves true on many levels among The Shops at Sea Pines Center. From the Farmers and Makers Market that blossoms every Tuesday to the remarkable collection of shops and restaurants that make their home here every day. And from the opening vision of the center itself to the way that vision is carried on today, it all has been a matter of taste.
In the beginning, the founders' saw that siting a shopping area midway in the Miracle Mile, between Harbour Town and the Sea Pines Beach Club, was one way to make a resort feel more like home. The art came from blending convenience with cachet. Today, this unusual insight is still evident in a plaza that's enfolded with resort fashion and distinguished jewelry, with pizza and fine food, a place where the gas station sells some of the community's finest wines, where there's a convenient corner post office, and where the local bank vault is now the wine cellar of a gourmet grocery.
Clearly, "A Matter of Taste" is a fine fit for The Shops at Sea Pines Center. We embrace it now, as we celebrate National Farmers Market week, and every day of the year.