Chow Daddy's reappeared, right in the middle of the plaza of The Shops at Sea Pines Center, just in time for our First Thursdays Art Market to return for the season on April 6. It was a day for reappearing, as our iconic alligator statue re-mounted its pedestal, too, on that day after months of loving restoration and a new coat of bronze.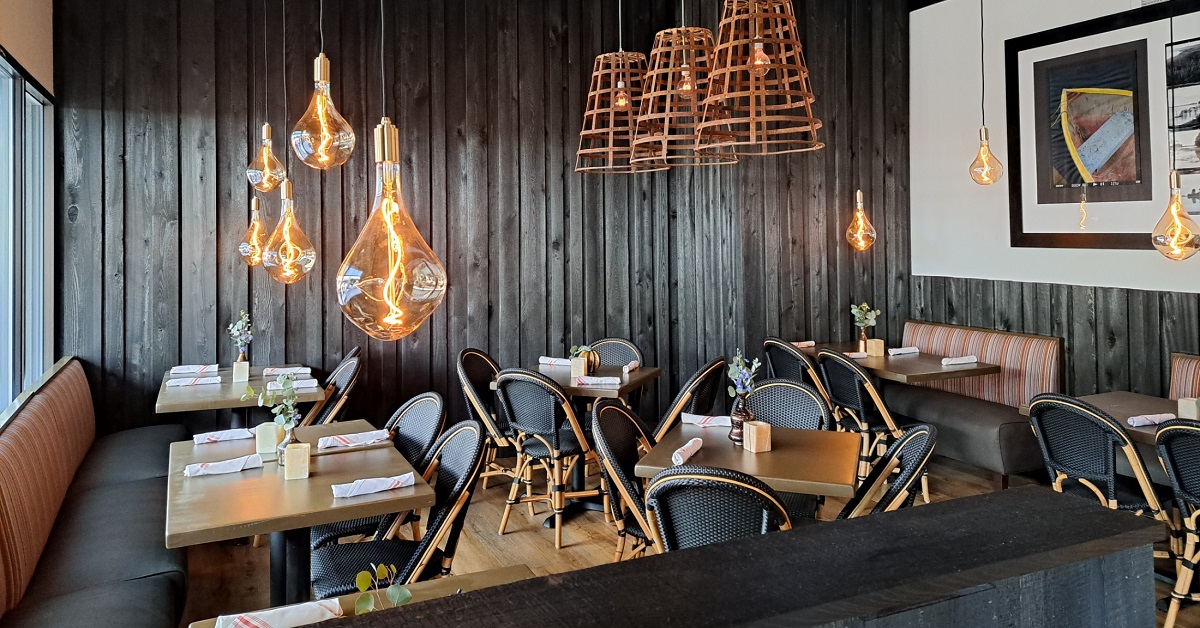 The rebirth that spring embodies was celebrated in so many ways, and Chow Daddy's certainly took a welcome role in the festivities.
A Good Idea that Stayed
Truffles Café, an original cornerstone of The Shops at Sea Pines Center, made a place for its younger cousin, Chow Daddy's, here during pandemic precautions as a way of offering more casual menu items and in a format that worked well for take-out and curbside delivery. A casual concept pioneered by the founders of Truffles, with an additional location in Bluffton, Chow Daddy's had already proven a favorite of families and fun lovers alike.
Although the Chow Daddy's in the plaza of The Shops at Sea Pines Center was originally considered a temporary adaptation, the desire for it stayed on.
A Special Sea Pines Version
Years ago, when we first enjoyed dinner at another Chow Daddy's location, we remarked on how the atmosphere captured the spirit of the neighborhood. Not only were the menu selections delicious and fun-filled, but the whole vibe was also a bit like the humor and hospitality of a friend's patio. The subhead under the Chow Daddy's logo, "Tacos – Burgers – Bar," just begins to suggest the feeling.
Our Chow Daddy's here, among The Shops at Sea Pines Center, is decorated a little differently in keeping with the Sea Pines style of living. While outside tables on the plaza evoke the feel of a sidewalk café, the bar and the tables set indoors impart a smoother and calmer feeling, a little less like a party and a little more like close friends.
A Perfect Fit
The return of Chow Daddy's to The Shops at Sea Pines Center seems to round out the perfect variety of restaurants and times of enjoyment that people discover here. Families and couples and tennis partners and golf foursomes find exactly the right dish for the moment here, from gourmet coffees and croissants, to the freshness of a Lowcountry brunch, to a pause for pizza, to an elegant yet unselfconscious dinner – and now including all the fun that comes from a casual concept that is content to simply begin with "Tacos – Burgers – Bar" – who could ask for more?
Come enjoy the fun, the food, and the feeling of Chow Daddy's, back now among The Shops at Sea Pines Center and open 5 p.m. to 9:30 every day.