Hazel Dean's and The Shops at Sea Pines Center are offering a special welcome on Saturdays to Sea Pines visitors who may be arriving to begin their vacation – in the heart of the original design for America's favorite vacation island. Check In Happy is what they call the festivities. From 1 p.m. to 4 p.m. each Saturday afternoon, Hazel Dean's will host new arrivals and longtime residents alike with local craft beers and wines by the glass, outdoors on the lovely, shaded patio there.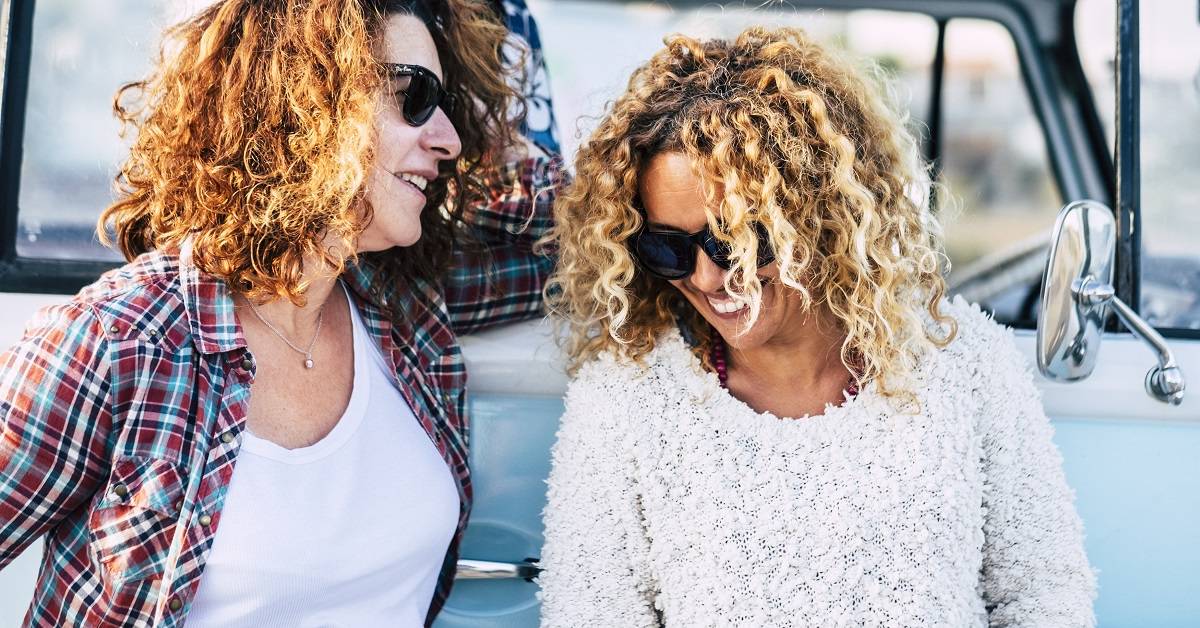 Across the way, at the plaza of The Shops at Sea Pines Center, C'est Bon will offer guests a free gelato with purchase from their colorful collection of refreshing, authentic Italian ices. Another neighbor, Peddling Pelican, will hook up vacationers with bikes for the kind of relaxing ride that couples, families, and even singles find perfect for exploring our 16 miles of leisure trails in Sea Pines and the 605 acres of unspoiled Sea Pines Forest Preserve.
The Music of Celebration
La Bodega will be performing Saturday afternoons at Hazel Dean's, too, in the acoustic duo version they call La Bodega Lite. Plans are to present the whole four-piece band on holiday weekends. The duo is such a popular lineup that they perform about 150 shows a year. Coincidentally, that's approximately how many songs they're prepared to perform from an uncommonly wide selection that encompasses all varieties and genres of music.
Whether you want to hear a soulful Ain't No Sunshine, a breezy Fly Me to The Moon, or the pure affection of My Girl, La Bodega can handle that, and they've barely scratched the surface. From Kay Ballard to Johnny Cash to Prince to Dave Matthews, La Bodega's love of music is wide and deep, and you're sure to hear something that takes you right where you want to be.
Where People Connect
Check In Happy is the latest in a wealth of welcomes The Shops at Sea Pines Center extend to new acquaintances and old friends. We learned long ago that the sun-kissed plaza here is a spot where people come to find out what's going on in Sea Pines – and all over Hilton Head Island. Even longtime residents "check in" here to get the scoop on what's happening this week.
Our Farmers & Makers Market each Tuesday is a longstanding example, now in its eighth season, presenting a kaleidoscope of colorful vegetables and fruit, the work of local artisans, as well as barbecue and fresh seafood. The selection is only part of the story, because it's said that what makes a farmers market good is more than what you find; it's what you find out.
Where Art Pierced the Pandemic
In the fall of 2020, the plaza of The Shops at Sea Pines Center began to offer the work of local artists in a monthly event called First Thursdays Art Market. Because they offered residents and visitors a chance to circulate in pleasant surroundings while still observing sensible precautions, and because it kept local artists connected with people who appreciate their work, First Thursdays succeeded immediately.
"I have had many friends tell me that First Thursdays was their only monthly outing during COVID," said artist Pam White, "and the only time life seemed somewhat normal."
The Oasis of Sea Pines
The Shops at Sea Pines Center surround a plaza that once was called "the best-kept secret in Sea Pines." Residents and veteran visitors have known all along that here was a place to relax amid an extraordinary collection of restaurants, refreshments, shops, and services. Not so secret anymore, the plaza remains a favorite – and for a host of reasons.
The beauty here seems to change by the minute. Our luxurious high-season days carry the blend of sun and shade in lazy interludes from the east side of the plaza, where VIVID Gallery displays the brilliant art photography of Jeff Keefer; over the tower in mid-plaza, under which The Back Door offers exactly the right outfit to its loyal following of well-dressed women; and onward west to the side where Forsythe Jewelers offers jewelry from the most sought-after designers; where Palmettoes purveys clothing for fun-loving people; where By Hand, Ink sells books the old-fashioned way, with personal advice and guidance; and to Pyramids, where people find the perfect gift, or the decorative object that completes or refreshes a room.
Some say morning is the most beautiful time in the plaza. Others say sunset. Still others wouldn't call it Sea Pines without a lunchtime spent here, whether at Giuseppi's Pizza, Truffles Café, Lowcountry Produce, or C'est Bon. The possibilities are personal and unlimited.
Another Way to Welcome
And so, Check In Happy is the latest in a long line of special welcomes The Shops at Sea Pines Center extend to visitors, to residents, and, of course, to those wise visitors who become residents, when they stop in for a chat at Lighthouse Realty.
Whether you're arriving for your vacation in paradise, or celebrating Saturday close to home, Check In Happy is an occasion we feel sure you'll enjoy. Join us, won't you?