Somebody once told us how many people bicycle by The Shops at Sea Pines Center on a day in high season. We don't remember that number, and it seems a little puzzling why such a thing wouldn't stick around in memory, because a bike path is our nearest neighbor. It could be because the bike paths of Hilton Head Island never are crowded no matter how big that number might be.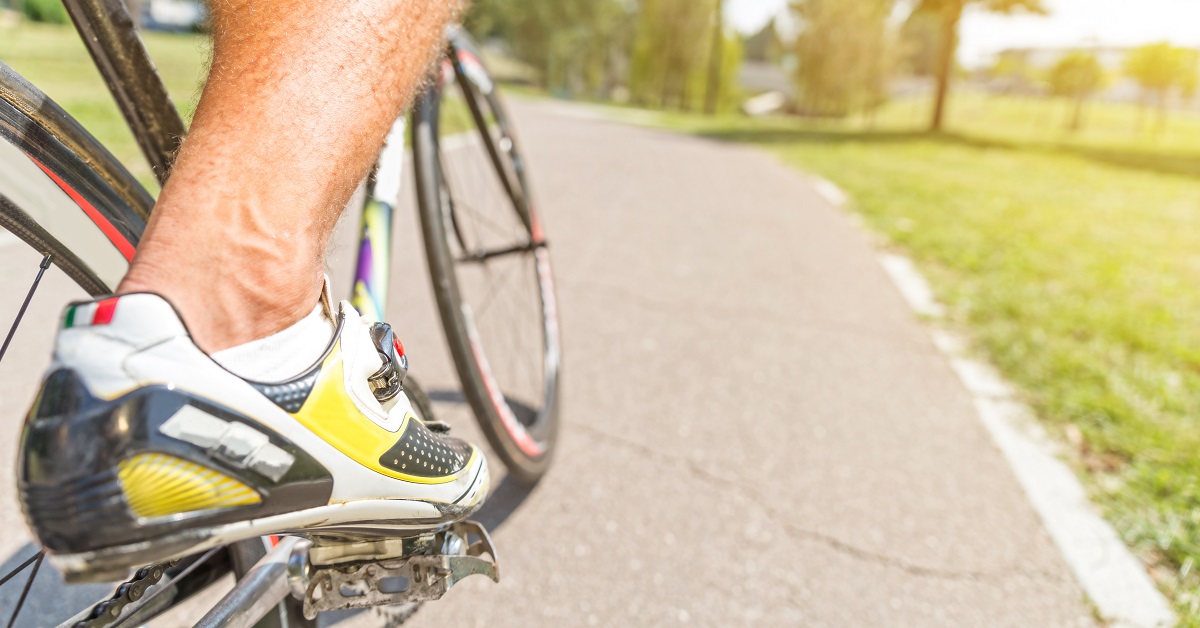 Yes, you are sure to encounter a person or two, a family sometimes. Yes, it is common to see one or more of the bicyclers wobble a bit, showing signs that it may have been years since they last mounted up. And yes, in any family group there will be some who look more at home than others on a bicycle, yet what you won't see is traffic or a crowd.
Encountering All Kinds
Certainly, you'll see that people take the paths whether or not they have a bicycle under them – in fact, walkers, strollers, bird watchers, joggers, and runners ranging from the casual to others training for an upcoming marathon appear on the bike paths, and they look as if they are feeling right at home.
But the paths are always peaceful, even on America's favorite vacation island and even now in summer. We decided to take a moment and just wonder why.
The Longest Park We Know
One rational reason why the paths are never crowded might be because there are 117 miles of them. Even the fabled Atlanta Beltline only boasts 33 miles of linear park, and it is becoming a legend among architects and city planners. By contrast, here on Hilton Head Island, we have three times as great a collection of pathways, arrayed over a lot less territory. Even to longtime residents, this seems a little surprising.
Another reason why the immensity of Hilton Head Island's bike paths sneaks up on you is because they are so artfully enfolded in nature. The paths you see are barely a glimpse of all that are available. The bike paths seem to rise and fall like gentle swells, and to turn this way and that based on mood or curiosity, but never on necessity.
Maintaining a Gentle Mood
The gentle mood of the bike paths has something to do with the sandy, alluvial ground beneath them; the average elevation of Hilton Head Island is only about 10 feet above sea level. A plaque near the golf tees of No. 12 at the Country Club of Hilton Head declares it to be the highest point on Hilton Head Island – at 28.24 feet above sea level. A map on the wall at City Hall seems to show that building at about 17 feet above sea level, and one would think they would choose the high ground.
Yet, the gentle mood of our bike paths has to do with the direction they take, or the many directions they seem to sort out at their own leisure. They were designed to make the most of the Lowcountry's dense, yet subtle beauty. Winding here and there between ancient live oaks and beneath the lacy veil of Spanish moss, the trails themselves never seem to be in a hurry.
Making Treasure of a Lost Art
"Meandering" is not a word you hear much nowadays, because the pace of living has almost extinguished the practice of just roaming and wandering solely for the sake of what you can see, think, and feel. We can't imagine a much better word to describe the nature of our bike trails here on Hilton Head Island than meandering, though.
Winding this way and that, like a mind at rest, our trails set a fine example for how best to enjoy your stay on Hilton Head Island, if you are visiting – or for enjoying life, if you have chosen to make your home here. We invite you to explore them, as we never tire of doing. We invite you to make The Shops at Sea Pines Center one of the places you explore along the way.