The start of the story that made Hilton Head "Golf Island" took place right here within shouting distance of The Shops at Sea Pines Center.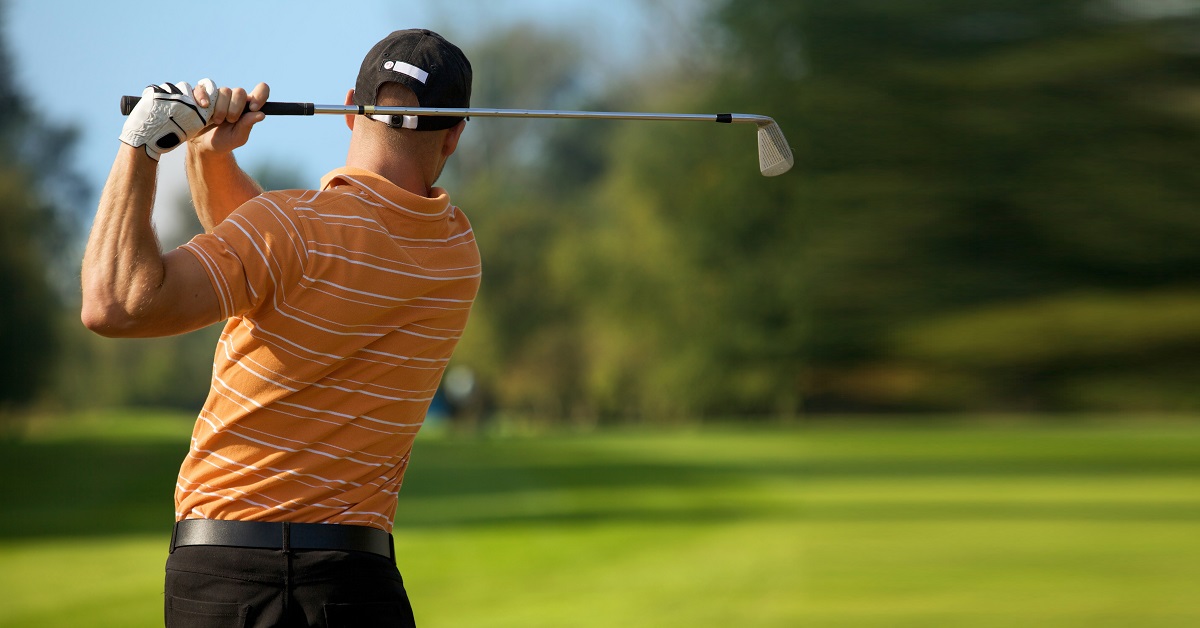 Yes, Sea Pines golf set the direction and tone for all that followed – something like 32 courses in all today. The three courses within the Sea Pines gates are among the finest examples, and they set the bar high. Sea Pines golf is a story of our neighborhood.
One Foundation of the Dream
When Sea Pines founder Charles Fraser laid out the plans that became the first resort community on America's favorite island, Sea Pines golf was an integral part of the dream. So were The Shops at Sea Pines Center. Legends grow simpler and more symbolic with age, losing detail as they grow, and so Sea Pines golf seems inevitable now. In fact, our courses were preceded by bike paths and walking trails, family residences and beach access, and places to shop and dine. And right in the middle of that original vision, halfway down "the Miracle Mile" connecting Harbour Town with the Sea Pines Beach Club, in the very center of the dream, was the site that became The Shops at Sea Pines Center.
Blending Golf with a Lifestyle
The story of Sea Pines golf – and indeed the story of Hilton Head Island – is hard to tell without relying heavily on the idea of blending. The founders were intent on blending human enjoyment with nature. It is a lesson long associated with golf, so it naturally was applied to Sea Pines golf, but blending with nature was new to the practices and process of resort development in those days. The concepts and covenants that fostered Sea Pines' peaceful accommodation between development and natural beauty were, in fact, so influential – they led to nothing less than the way things are normally done nowadays – that it has become difficult to fully appreciate how revolutionary they were at the time. Just like Sea Pines itself, The Shops at Sea Pines Center are a key ingredient in this recipe.
Blending golf with a renowned yacht basin, a bouquet of 20 tennis courts, a pier for boating excursions that turn couples into dolphin discoverers and children into intrepid pirates, and a collection of shops and amenities that combine elegance with convenience, the founders here at Sea Pines had a vision that extended well beyond the pleasures of Sea Pines golf. The wholeness of life that embraces the golfers who come to Hilton Head Island, and the enjoyment that their loved ones experience, too, were built into the dream, the vision that became America's favorite island.
Three Delicious Courses of Sea Pines Golf
Harbour Town Golf Links, where the 18th green is right down Lighthouse Road from The Shops at Sea Pines Center, became world-famous for any number of reasons. When the first Heritage Classic Tournament put Sea Pines on the map in 1969, it also launched the comeback of golf legend Arnold Palmer, who had been winless for 14 months. Harbour Town Golf Links proved to be a stroke of luck for Palmer. He won another tournament the next week and was named Associated Press Athlete of the Decade just two weeks later. Those same Harbour Town Golf Links are now beheld for hours each year, by a worldwide TV audience. As a result, Harbour Town Golf Links is the Sea Pines golf course that becomes a goal, a bucket-list round for golfers everywhere.
And this is only the beginning. There are three courses to choose from without even leaving the Sea Pines gates. In addition to the Harbour Town Golf Links, where a young Pete Dye was the architect and Jack Nicklaus was the design consultant, there's the newly refreshed Atlantic Dunes – in fact, a thorough reconstruction of Sea Pine's original Ocean Course by Davis Love III – named NGCOA's "National Course of the Year." One of Pete Dye's many returns to Sea Pines was to design our third course here, Heron Point, named to Golf Digest's "Best Places to Play" list and South Carolina's 2015 Course of the Year.
What Makes Sea Pines Golf Special
Golf tends to give the appearance of taking place in a world all its own. Even Sea Pines golf has its own attire, and it has recently taken on a more athletic and less madcap style. Between today's trim and appealing golf fashions, for both men and women, and the English-country-house style of the classic Bobby Jones epoch of golf in the 1920s, there was a mid-century era of bright-colored trousers and clothing that would clearly be out of place beyond the 19th hole today. Fortunately, The Shops at Sea Pines Center includes places where you can make your selection with every confidence of being correct.
The customs of golf extend well beyond the apparel. The lifestyle that ripples out from these customs and understandings can be pervasive, and we see it all the time here among The Shops at Sea Pines Center. Friendships founded on the links translate further into the world beyond golf. The trust and familiarity grown in golf, famously find their way into business relationships. Fathers find common ground with sons, and mothers with daughters. Couples discover time together that is more and more precious as life's distractions take on digital rocket fuel.
So, while there is no one "golf lifestyle," there are sensibilities and priorities, rapport and relations, that carry on beyond, reflect the ways of golf here and inspire a cordial atmosphere that brings visitors back to Hilton Head Island at rates unseen in other resort communities. That atmosphere makes residents out of many of those visitors. In fact, most of our neighbors began that way.
Right here in the middle of the community that gave birth to Hilton Head golf, The Shops at Sea Pines Center offer you a carefully curated collection of amenities for supplying and enjoying this lifestyle to the fullest. We look forward to seeing you here, as well as on the links.