They tell us that this is one of the trickiest things about their trade. Even historians have to keep reminding themselves that the people who were making history didn't know how it was going to turn out.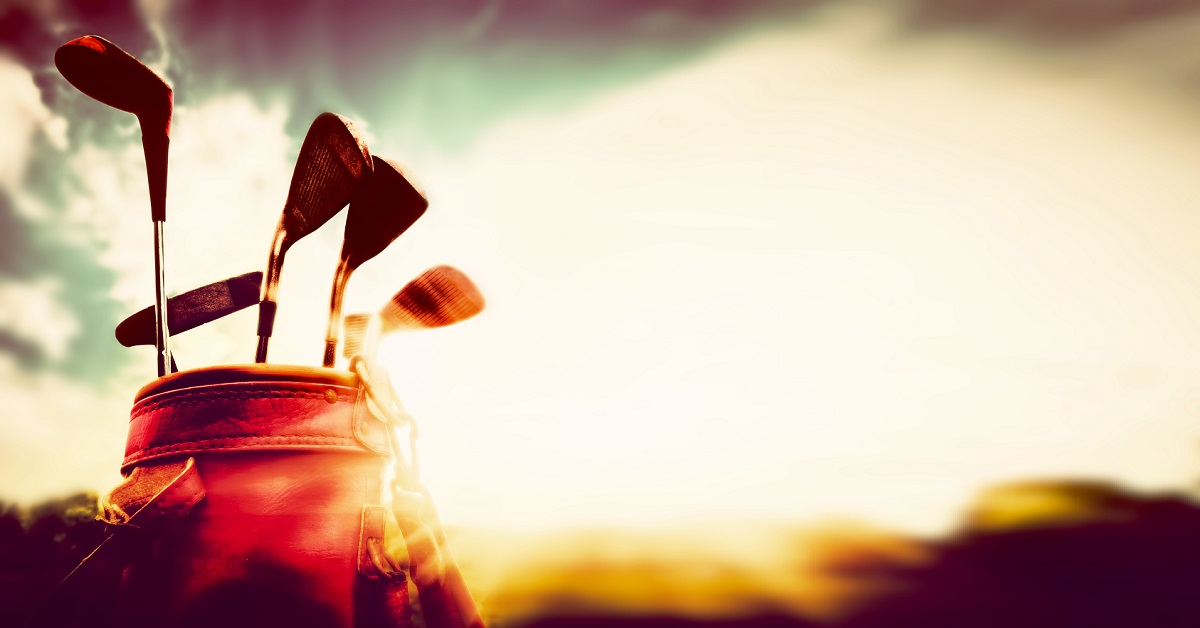 So it was with the beginning of the Heritage Classic. Arnold Palmer needed the win. Charles Fraser needed the publicity. A bunch of people worked like mad to get it ready in time, and it worked out beyond their wildest dreams. But it was just in the nick of time.
As Bold as Palmer's Approach Shots
For 14 months Arnold Palmer was winless. He had averaged four victories a year for 13 years prior to the drought. This new tournament called the Heritage Classic might be his chance to turn that around. Palmer's golfing obituary was starting to appear in newspapers and magazines, and the first Heritage was where he planned to prove them premature.
Charles Fraser was defining the very idea of a master-planned community. Making Sea Pines a haven set in nature was part vision, part necessity. More imagination and less capital were the approach Charles took, so it may be even harder to recall how uphill his job was in 1969 than to think of Arnold Palmer winless. Imagine a Heritage where the grounds pass was "pricey" at $20 and where you could add the clubhouse for ten bucks more – for the entire week.
Respect for What Came Before
Although his own writings give all the credit to the two historians, it was Fraser who asked golf writer Charles Price and USC history professor Dr. George C. Rogers, Jr., to investigate the origins of golf in America. Their two resulting essays paint an unprecedented picture of life in the Lowcountry right after the American Revolution.
Rogers' work, The History of Golf in South Carolina in the Late 18th Century, uncovered documentary evidence that the South Carolina Golf Club was formed in 1786 at Harleston's Green in Charleston. This original research overturned a widespread belief that golf began in America in Yonkers, NY, in 1868.
In preparation for the first Heritage tournament, Charles Fraser reorganized and re-chartered the South Carolina Golf Club in 1968. Today, that charter resides at the Harbour Town Golf Links, a connection directly to the earliest days of golf in America. It's why we call this the Heritage.
Worked Out Pretty Well
When the gallery gathered around 18 to see the Heritage trophy awarded that first time in 1969, it was sportier, less formal than today. Watching a rare home movie of those moments, we see a sense of wonder on the faces of Palmer, Fraser, and the staff. One of the most charming moments comes at the end of the old, 8-millimeter home movie film when we see Arnold Palmer open his own door, sit down in his own station wagon, and drive away from 18. Guess we got a little big-time since then, over the years. That's one good reason to recall today how it began back then.
Palmer won a tournament again the next week, and two weeks after the first Heritage, the Associated Press named him "Athlete of the Decade."  It was said that Fraser sold more property that week than in Sea Pines' first 12 years. And legendary Sports Illustrated writer Dan Jenkins predicted that Harbour Town would become "known as one of the 10 best courses, old or young, in the entire country."
How grateful we are each year for this reminder.